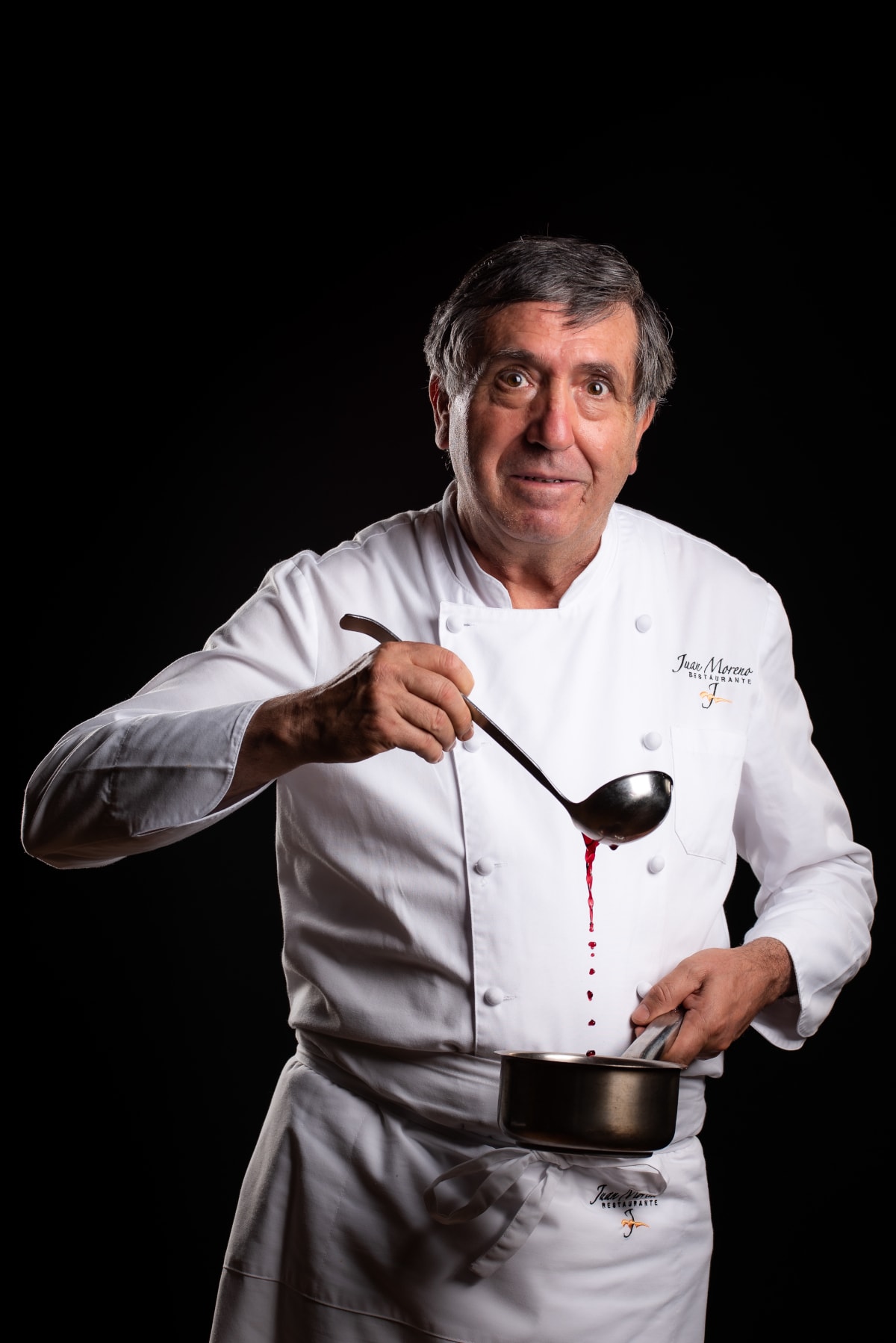 Juan Moreno
Head chef and owner
He's got many years of experience behind him. He has worked mostly in the province of Almería, as well as in Mallorca, Castellón, Alicante and in Switzerland. He has taught training courses in hospitality.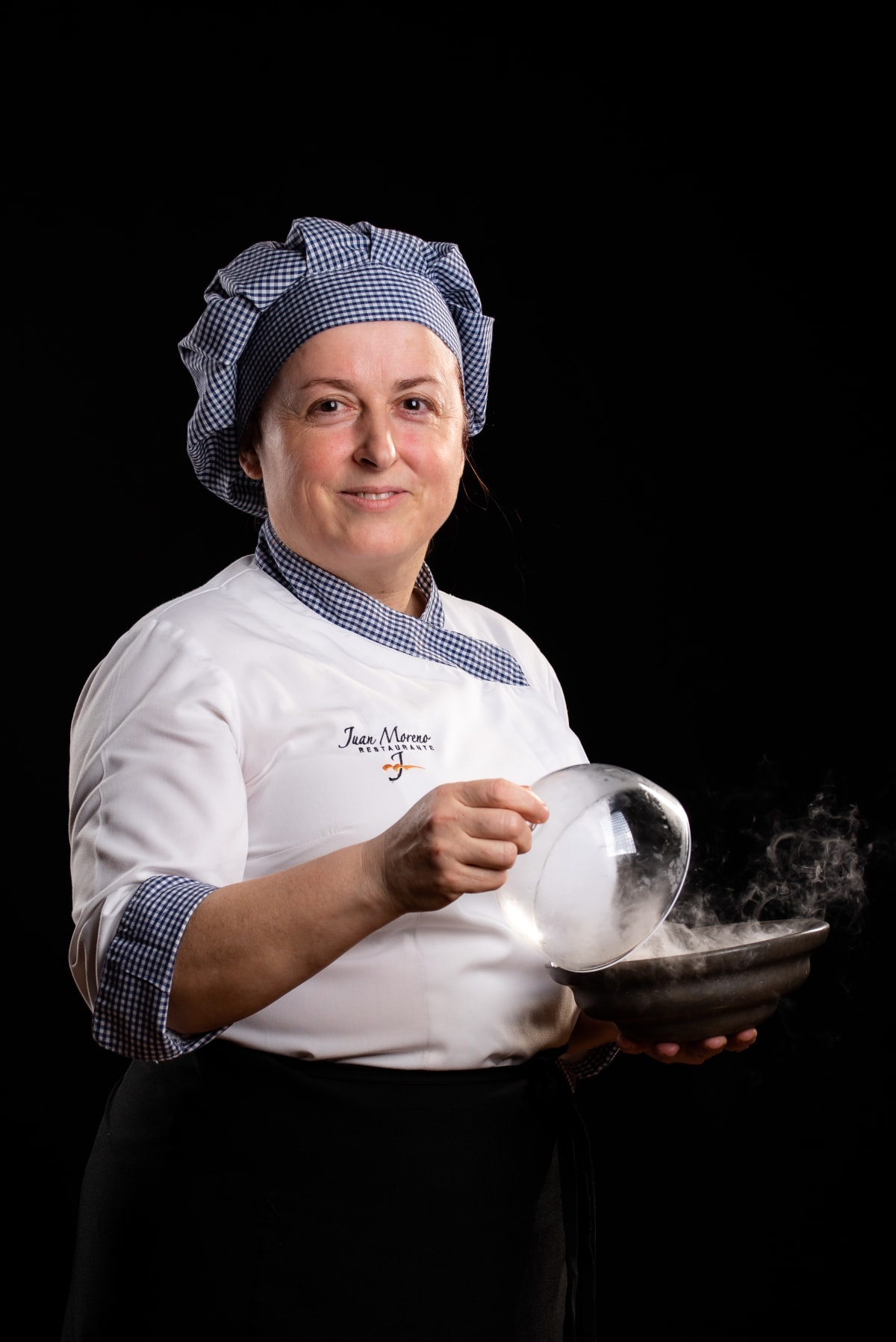 Ana Campoy
Meat and rice dishes
With decades of experience in front of the stoves, in addition to being responsible for her work station, she also collaborates with the creation of the new menus.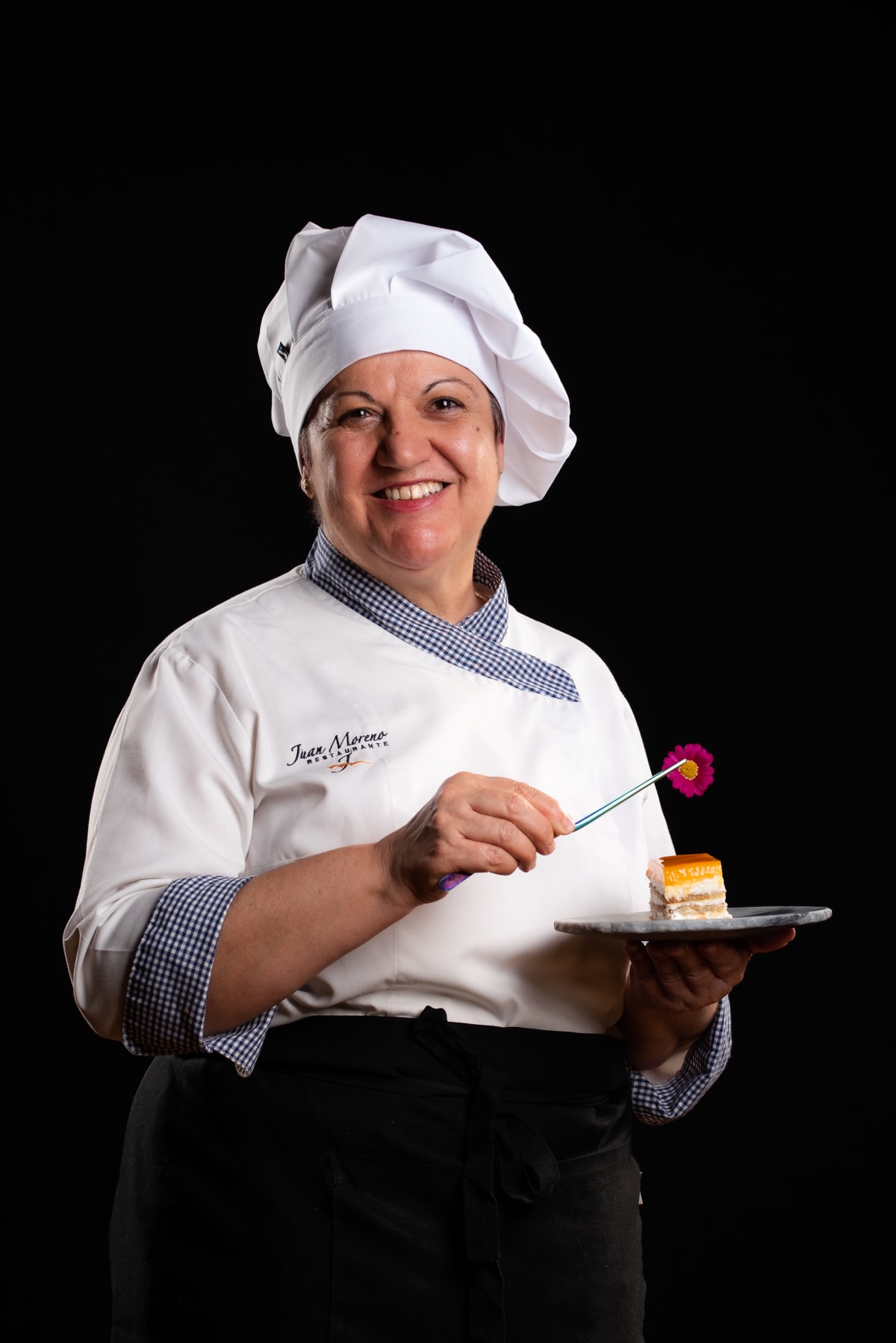 Beatriz Piñero
Desserts and cold dishes
She has extensive experience in the art of confectionery. She contributes to the elaboration of the new menus.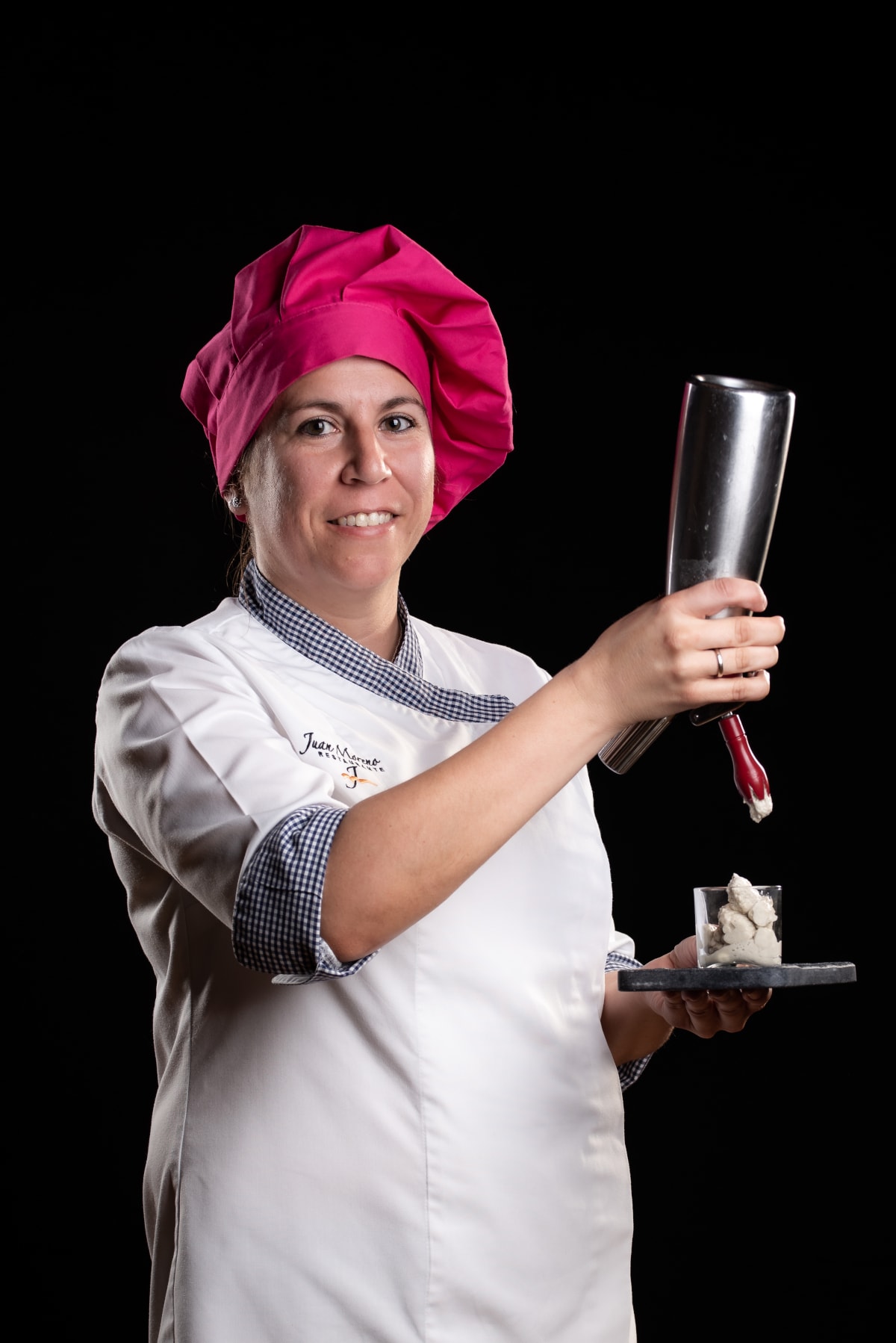 Isabel Molina
Fish dishes
She helps in the creation of new menus. She has taught training courses for kitchen assistants and hospitality.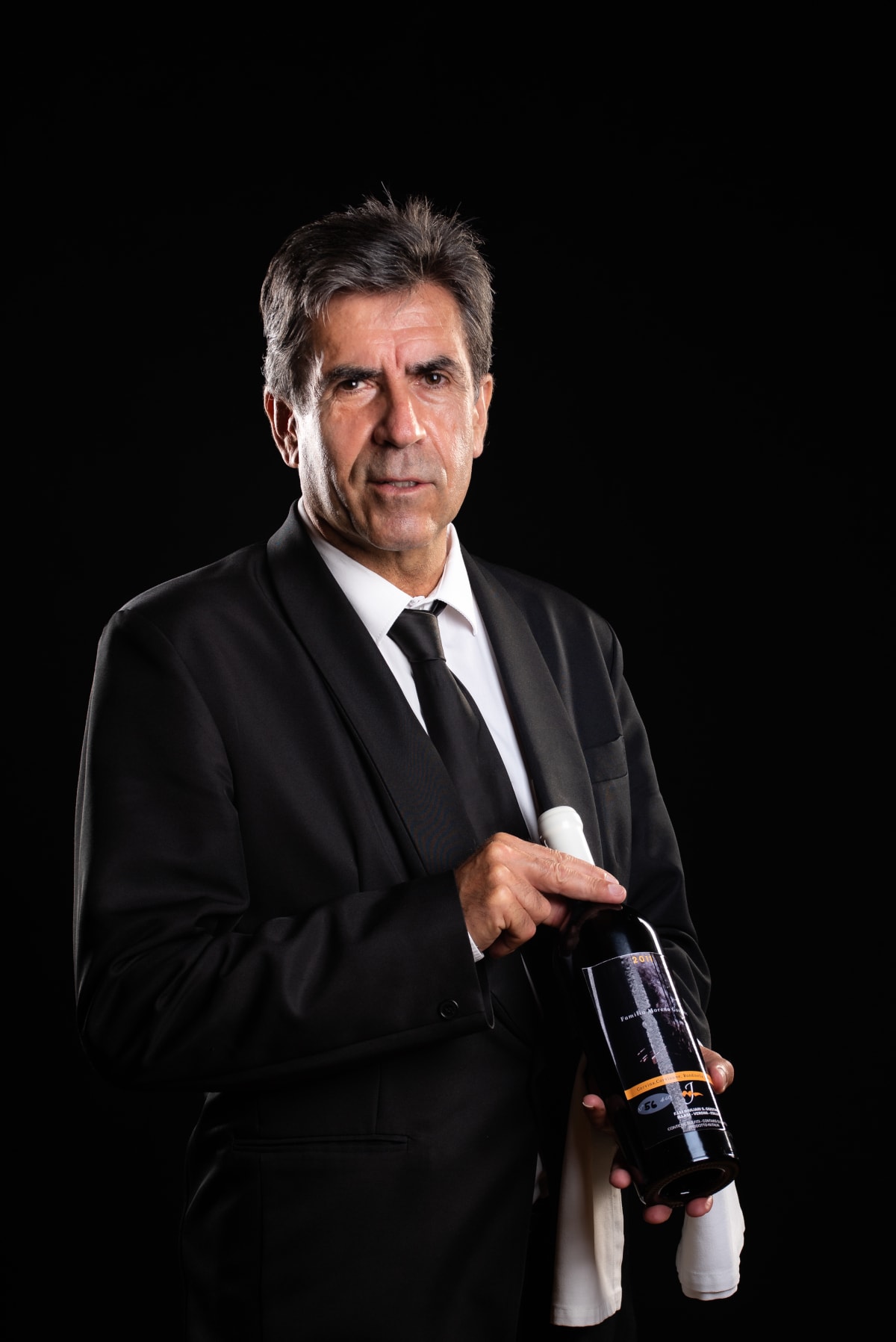 Miguel Moreno
Head waiter
He has got extensive experience in the sector. A wine lover, he has participated in two competitions for the best sommelier in Andalusia. He has also participated as an expert jury in wine tastings in different competitions. He won the award for the best wine taster in the province of Almería in 2014.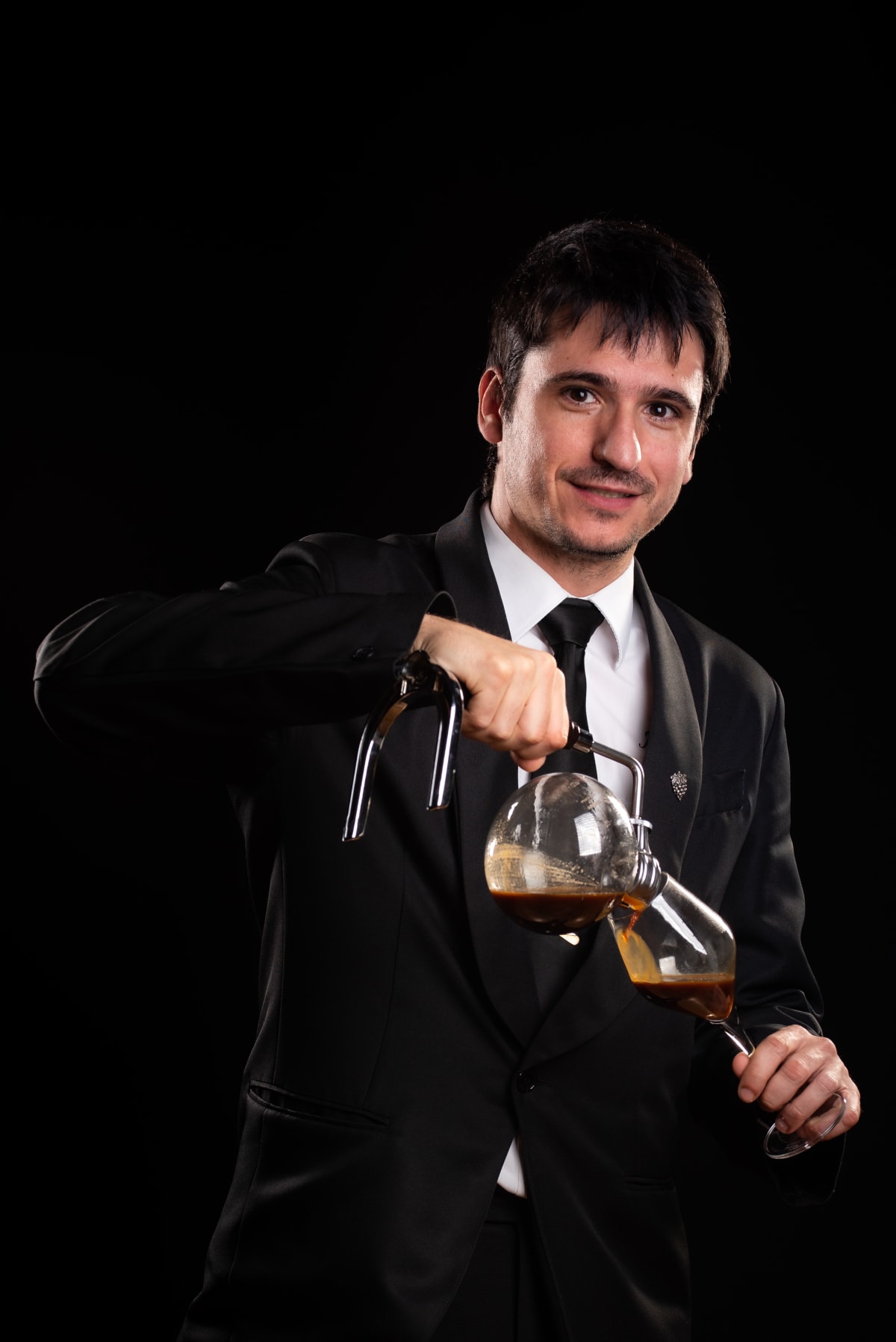 José Antonio Moreno
Sommelier
He chooses the wine pairing for the Tasting Menu. Sommelier course. He has taught waiter training courses.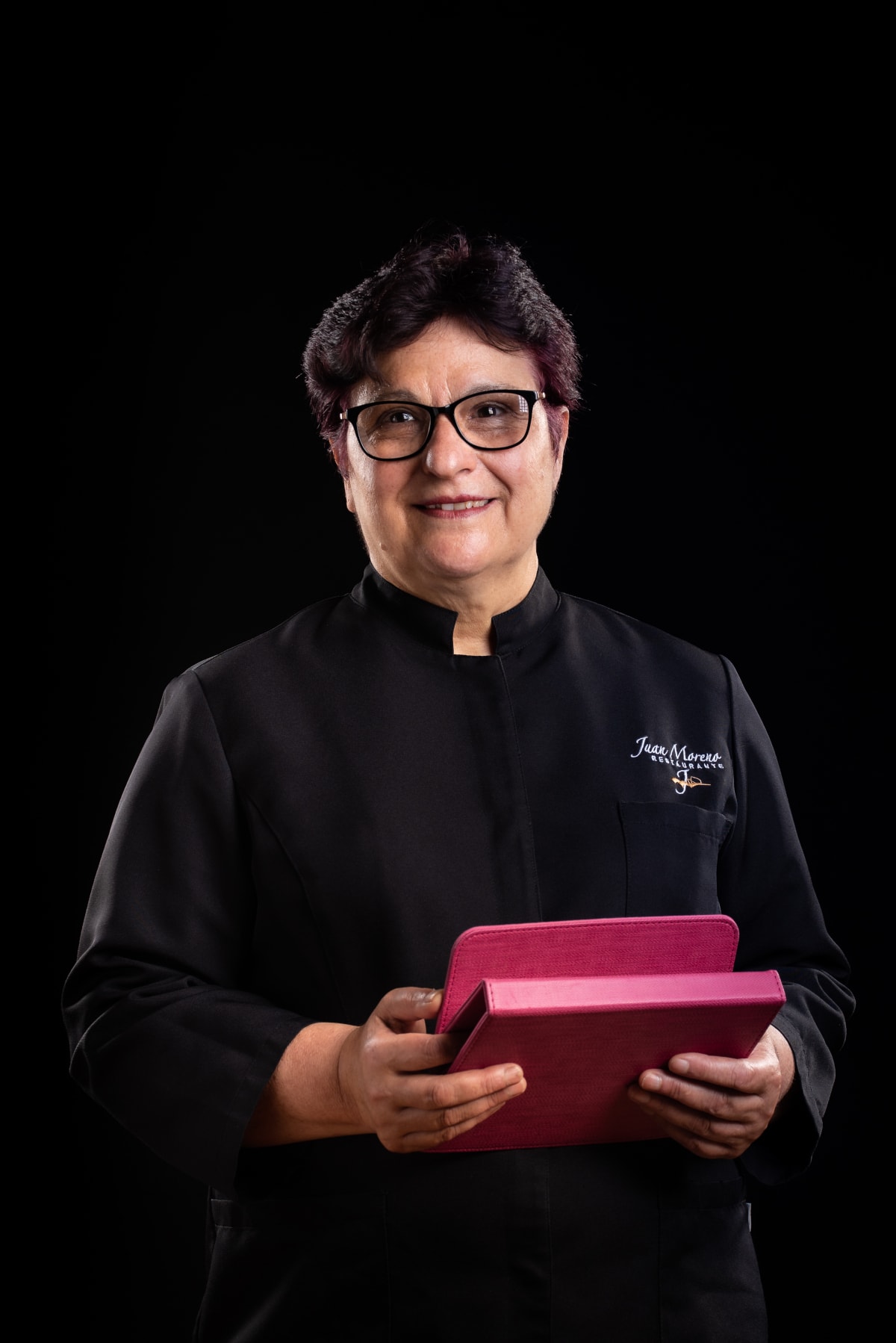 Encarna Moreno
Waitress and co-owner
She has been working for many years and has done different tasks within the restaurant business. She is the manager and is also in charge of the decoration of the premises, always seeking customer's satisfaction.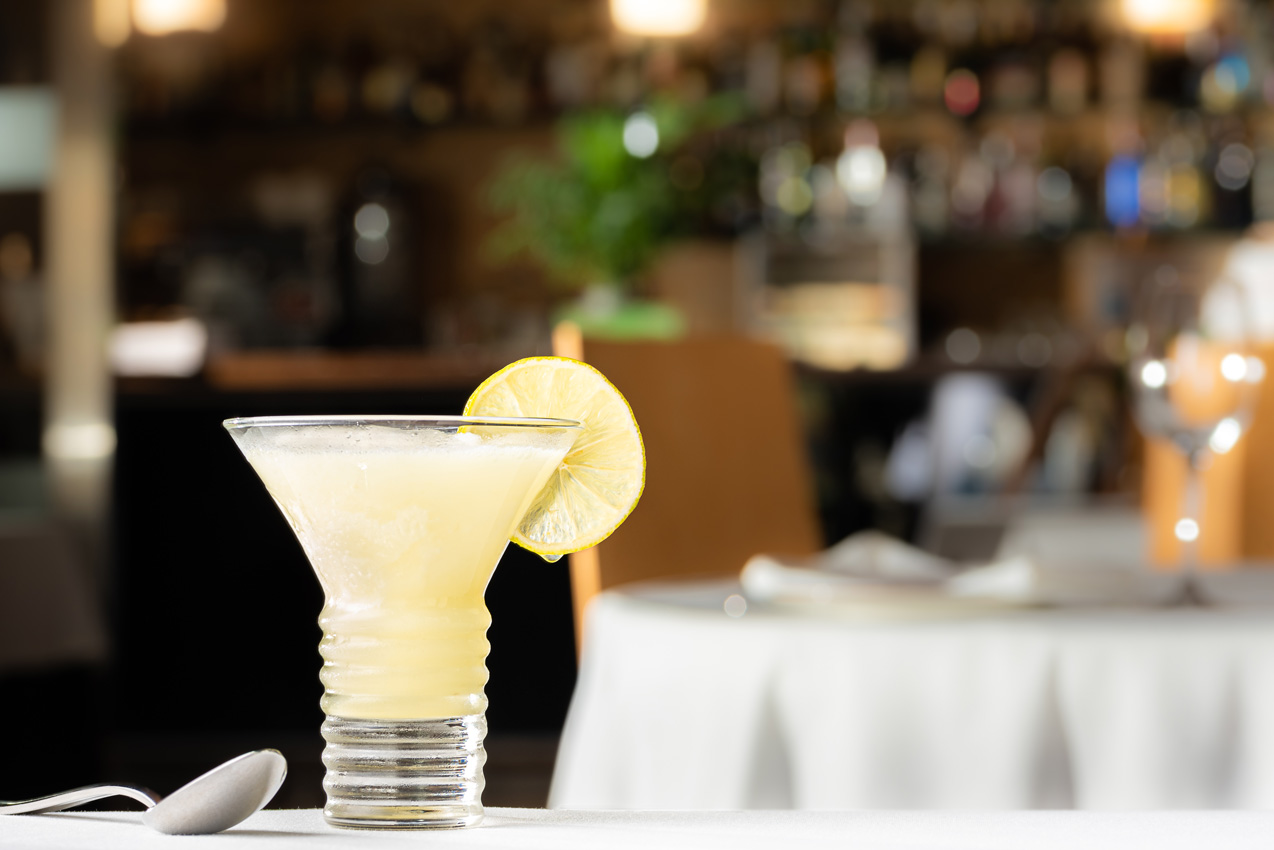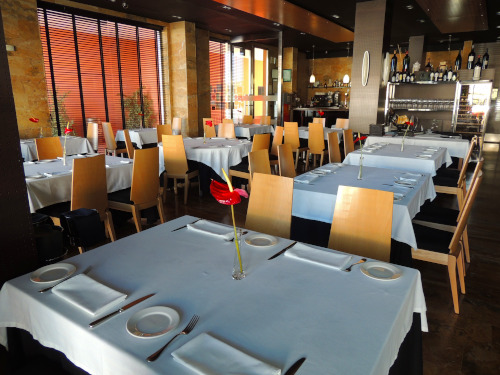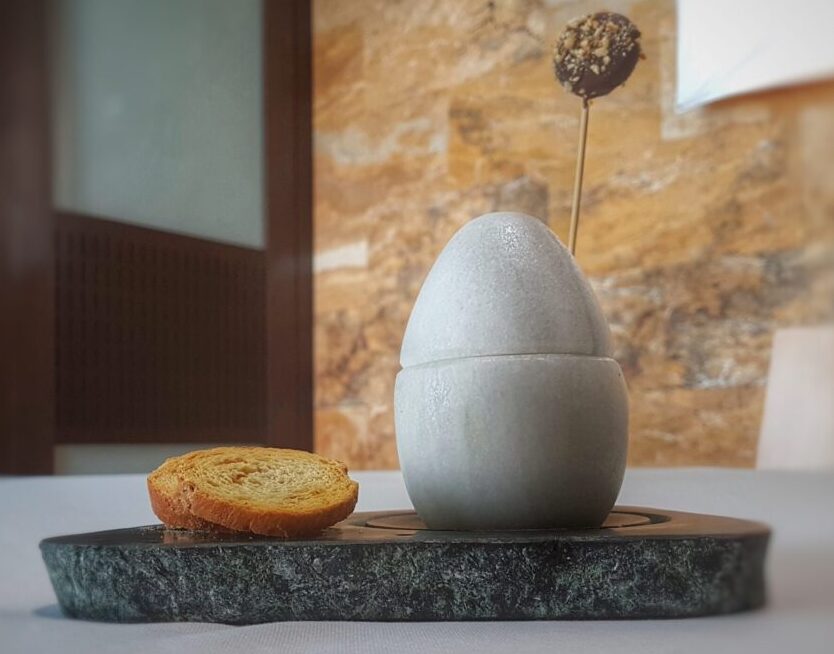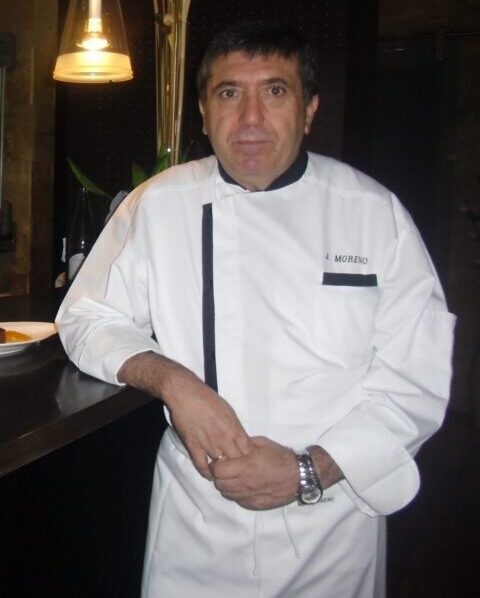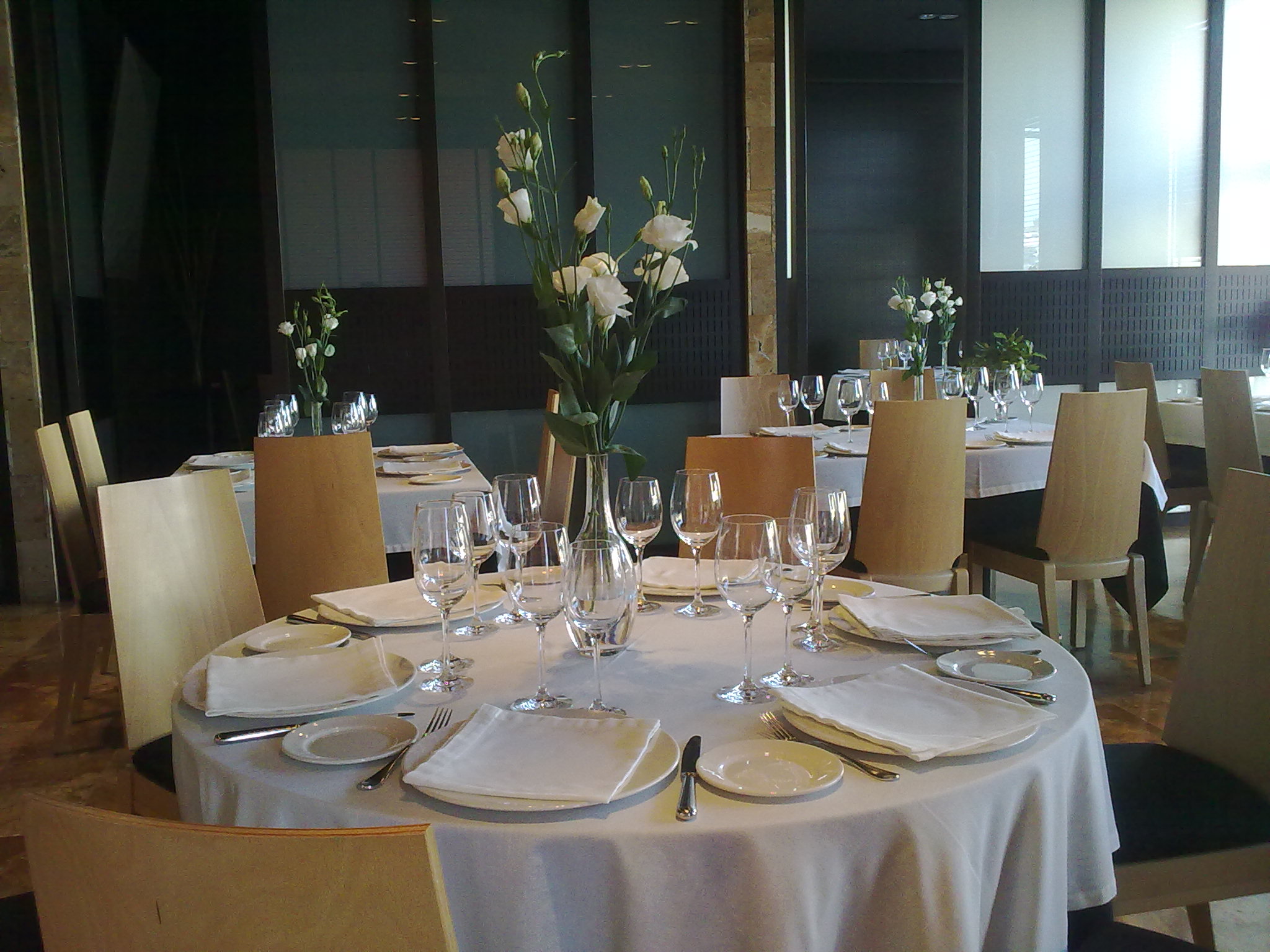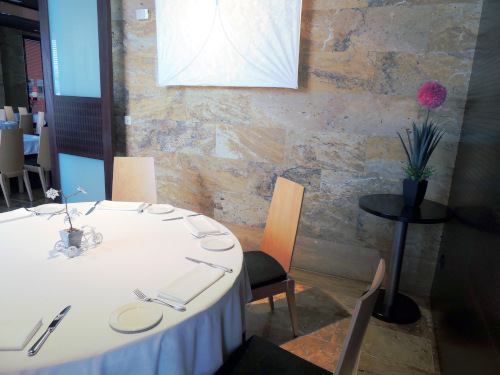 It seats up to 8 diners. It looks outside, perfect for family get-togethers.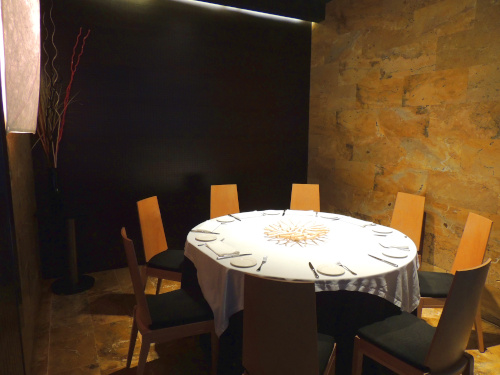 It seats up to 8 diners. Uninterrupted conversation and absolute privacy.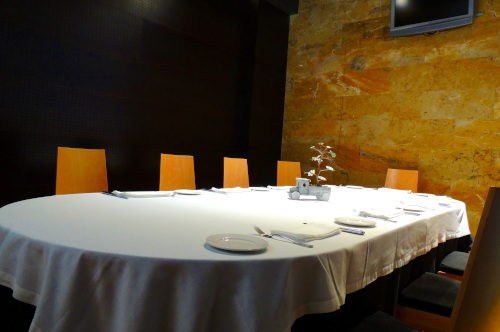 It seats up to 12 diners. Total privacy, the ideal dining room for business meals.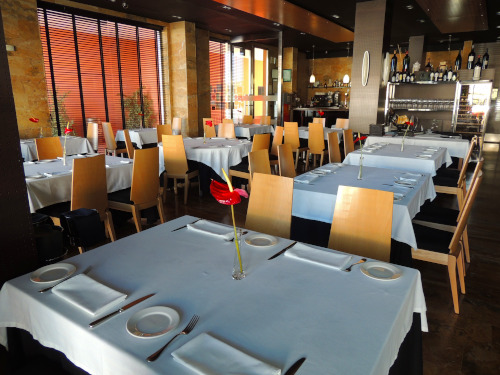 It is the main dining room, it seats up to 40 diners. The décor has been designed to offer maximum service and comfort.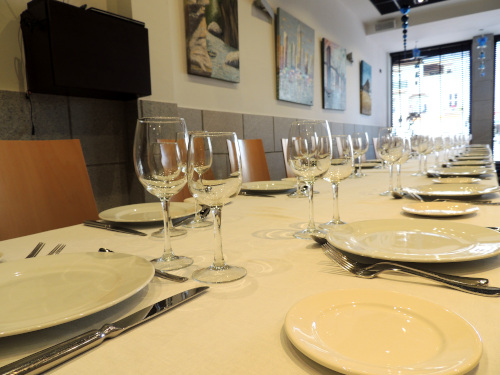 It is a new area with a different decoration. It can seat up to 80 guests. It offers a different atmosphere for unique events. It has a projector with Hi-fi, wifi and a sound system. It is ideal for events and meetings.
There are situations and decisions that mark a life. There are three key moments that have shaped me as a professional in the world of cooking: my childhood, my studies and, many years later, the decision to open a business.
My love of cooking began when I was seven years old and I started helping my mother finish the stews she put on the fire. It was a traditional and completely artisan cuisine, using fresh produce that came directly from our animals and kitchen garden. My brothers and I participated in the process of transforming a product from the ground to the plate.
At the age of 16 I started my studies at the Hospitality Management School in Almería and began to cultivate this curiosity for learning and improving that, over the years, has evolved in the way I interpret cooking. Durante la mili me asignaron como destino trabajar en la cocina de un dragaminas, elaborando los desayunos y menús del día, lo que me obligó a ser mucho más meticuloso, a aprender a gestionar una pequeña cocina y a trabajar bajo presión.
After the military service, it was the time to move and continue learning, I worked in different places like Torrevieja, Castellón or Switzerland until I settled in the province of Almería. From 1988 to 2005 I was at Vera-Hotel, evolving as a chef. That's when I made the last jump: on August 8th, 2006, Restaurante Juan Moreno opens.
In constant evolution
We haven't stopped since. We are in a process of continuous evolution, which goes far beyond the menu. In 2011 we opened a new dining room to meet the growing demand for family and business meetings. In addition, this dining room has been approved as a training center and we offer hospitality courses there. In 2012 we introduced the marble dishes, being the first restaurant that started cooking with marble dishes, and we made the necessary tests for its arrival to the market and to other restaurants in Spain and the world.
Our philosophy is based on using locally sourced and seasonal ingredients and valuing traditional Almerian cuisine without giving up other products from other places in Spain or the world. We like playing with the versatility of food to reinvent it and reinterpret it with our personal vision. We propose a combination of classic and avant-garde cuisine, both keeping in mind where we come from and with an eye set to the future.
We are very aware of the problems derived from food allergies and intolerances that many of our customers suffer, that is why we offer to adapt our dishes and menus so that they are compatible with all people and palates.

Both chef Juan Moreno and the restaurant have been awarded different times. Both the chef and restaurant Juan Moreno, have been awarded several times. We would like to highlight the following prizes, recognition and awards as the most relevant the chef has been given:
First prize of Almería "Gastrosur" in 1997.
Radio Turismo awarded the "Golden Plate" to the chef in 2003 and 2004.

Author of the book "Cocina de Almería" (Almerian cuisine), published in 2004.
Honorary distinction from the City of Vera "Sol de Oro" given in Fitur in January 2007.
Gastronomy Award "Al-Andalus" to the best restaurant of Andalucia in 2009.
Gold Medal, a professional development award given by the "Forum of Europe 2001" in Barcelona on May 22, 2009.
City award given to Juan Moreno Teruel for his career at St. Cleophas' Fair by the City Hall in September 2009.
Gold Medalof Costa del Sol obtained in April 2010 .
In addition, Restaurant Juan Moreno belongs to the following associations:
Association of pastry chefs and cooks of Almería "Indalo".
National Association of Restaurants "Buena Mesa".